Every Original Show Coming to Discovery Plus in February 2021 (Including New 90 Day Fiancé Content)
Discovery is continuing to add tons of all-new, exclusive content to its new streaming service, Discovery+, which launched in early January. After reeling people in with exclusives featuring Chip and Joanna Gaines, Bobby Flay, Christina Anstead, and Home Town's Ben Napier, Discovery Plus is expanding with even more originals, including two more 90 Day Fiancé spinoffs. 
Two more '90 Day Fiancé' shows come to Discovery+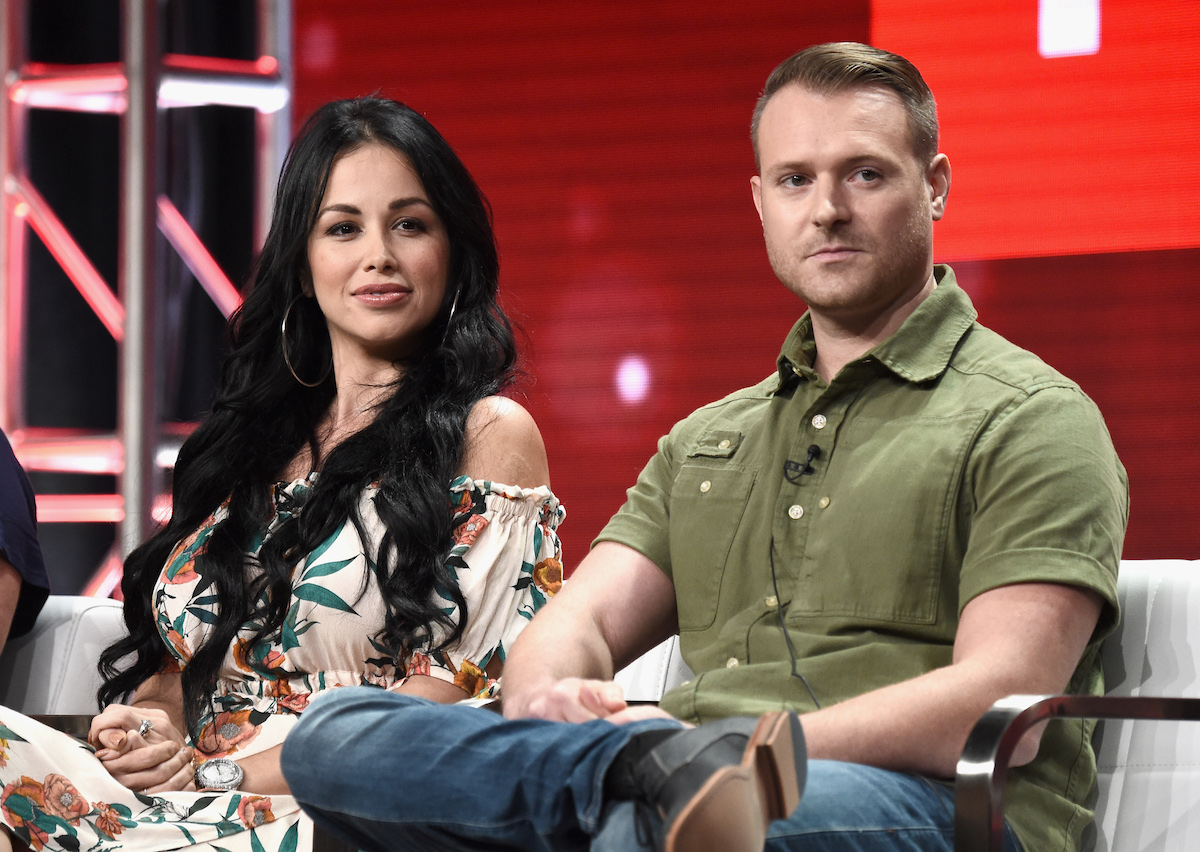 RELATED: '90 Day Fiancé': Counting Down the 10 Most Shocking Moments of 2020
In February, two more 90 Day Fiancé spinoffs will debut on Discovery+. 
90 Day Fiancé: Love Games features competitors representing nations from across the globe as they go head-to-head in a Tournament of Love. In this series, 24 fan-favorite 90 Day couples will roll the dice and prove whose love conquers all.
90 Day Fiancé: Lovers Collection looks back at some of the most romantic gestures ever seen in 90 Day Fiancé franchise history. Whether it's through rose petals or lingerie, these couples show there are many different ways to express your love.
Both shows premiere Sunday, Feb. 14.
Several other 90 Day Fiancé spinoffs have already launched on Discovery+, including 90 Day Bares All, 90 Day Diaries, 90 Day Journey, and The Other Way Strikes Back.
Everything else that's coming to Discovery+ in February 2021 
RELATED: Critics Are Slamming 'Magnolia Table with Joanna Gaines' on Discovery Plus as a 'Hot Mess'
In addition to fresh additions to the 90 Day universe, new true crime, food, home, and paranormal-focused shows are on deck for Discovery+ in February 2021. Here's the complete list:
Nostradamus: End of Days (Monday, Feb. 1) 
One Week to Sell (Wednesday, Feb. 3) 
Mary McCartney Serves it Up (Thursday, Feb. 4) 
Unseamly: The Investigation of Peter Nygård (Friday, Feb. 5) 
Long Island Medium: There In Spirit (Friday, Feb. 5)
The Exorcism of Roland Doe (Friday, Feb. 5)   
Puppy Bowl Presents: The Dog Games (Sunday, Feb. 7)
Battlebots: Bounty Hunters (Monday, Feb. 8) 
Chopped Sweets (Tuesday, Feb. 9)  
Fright Club (Tuesday, Feb. 9)
If I Can't Have You: The Jodi Arias Story (Friday, Feb. 12)
Talking Evil (Sunday, Feb. 14)
Aliens in Alaska (Monday, Feb. 15)  
Where Murder Lies (Tuesday, Feb. 16) 
House Hunters: Comedians on Couches Unfiltered (Wednesday, Feb. 17) 
The Chameleon Killer (Friday, Feb. 19) 
Mountain Monsters: By the Fire (Sunday, Feb. 21) 
The List of Ten (Tuesday, Feb. 23) 
Luda Can't Cook (Thursday, Feb. 25) 
Two new documentaries will also premiere on Discovery+ in February. The Call Me Dr. Miami looks at the life of Dr. Michael Salzhauer, one of the most famous plastic surgeons in the U.S. It's available to stream beginning Thursday, Feb. 11. Ski Bum: The Warren Miller Story examines the life of legendary filmmaker Warren Miller, whose movies helped drive the development of the ski industry in North America and beyond. 
How much does Discovery+ cost?
Discovery+ subscriptions start at $4.99 per month after a 7-day free trial. An ad-free plan costs $6.99 per month. Verizon customers with select unlimited plans can get up to one year of Discovery+ for free.
Check out Showbiz Cheat Sheet on Facebook!